A bluetooth speaker with touch screen, convenient and modern
A child of the seventies, that's me. I grew up with television with two Dutch channels. We listened to music through LPs and cassette tapes. Quite something I thought when ( I was about fourteen years old) CD's and a discman came along.
Nothing can compete with this, was my thought at the time. But what a mistake I made. Meanwhile my household is taking on a more modern form. Everyone here makes mobile calls, eliminating the landline phone. The television is a flat screen and basically we watch everything on a delayed basis.
Only the stereo, that is from the year zero. Although the husband won't let me say so. Because when he bought this, fifteen years ago, it was really a super modern thing. I believe him right away, but it's still an eyesore here at home.
Therefore I have my eye on a bluetooth speaker with touchscreen. Very handy, wireless and you take it everywhere you go. Plus it doesn't take up any space in the living room.
The Walkman
When I think back to listening to music in my youth I end up with the Top 40. I can still see me. Radio on, tape recorder in here and record your favorite songs. Hoping the DJ wouldn't talk through it too much. And then this tape in your walkman and listen to it.
I could spend whole Saturdays with this. When the walkman was replaced by a discman, I liked this one. It made no sense, a discman was even bigger than the walkman.
But the fact that half way through your bike ride, you don't have to turn the CD over, that was me an advance. CD's would never disappear anyway, we thought at the time.
A big stereo
The fact that the stereo we still have in the living room also has a unit for cassette tapes proves that things are moving fast. The man bought this stereo about fifteen years ago and it still works fine. We took out the cassette recorder unit in between and most of the time the radio is on, but I still use it to play my CD's as well.
However the stereo is so big, actually it does not fit into our modern interior at all anymore. It stands next to the flat screen TV, which is as smart as can be. And althegh the stereo is still working fine, at some point it will need replacing. That's why I started looking at something modern anyway.
Something More Contemporary.
Bluetooth speaker
My Attention was drawn to a bluetooth speaker. After all, this is much more of our time. Nowadays Everything is Wireless.
I wanted Something Small, Modern and What Fits Into Our Interior. What I like about the speakers I found on the site is that they are not only wireless, but also portable. Something that reminds me a lot of the ghetto blasters of the old days, I can see it now. This is something else Portable.
It Weighs Nothing Compared to the Eighties and Is Therefore Easy to Take With You. For my children this is already QUITE Normal. They Told Me That Duration the Field Day the Music Came From Wireless Speakers and They Were Very Small
My choice was one with a touch screen
So anyway, I went looking. My eye fell on a Bluetooth speaker with touchscreen. In addition, this is 3D surround, which the husband finds interesting.
I really liked the model of this speaker, it is small, does not stand out so much in the house anymore. And the color black fits perfectly into our interior. And I like that whole touch screen thing again.
There is much more information to read about it, but the reason I chose the JKR NFC + Bluetooth Speaker with Touchscreen, 3D surround and subwoofer is because this bluetooth speaker:
it's wireless
Has excellent sound quality
A beautiful and compact design
Has a battery life of 6 hours
Wireless range of 10 meters
weight 0.66 kilograms
available in black and white.
fm radio has
And then the speaker arrived, after a few weeks. It lives up to my expectations. Easy to use, Gives a Great Sound and Connects Very Easily with Phone.
The speaker is compact and looks great next to the television, but can also stand in the closet or anywhere else. Funny thing is that the voice that says 'Bluetooth mode on', sounds exactly like the 'watch your step' voice at Schiphol Airport.
This speaker costs €69.00. Attention, there is a delivery time of 1-2 weeks.
A music box
By the way, what also comes highly recommended for a day out, for example, is a music box. A bluetooth music box is a portable box with bluetooth that is ideal to take with you on a day trip. The small size of this speaker makes it ideal for taking to work, school, or any other occasion.
This box with bluetooth often has a cube format, but is also available in other sizes.
Curious about bluetooth speakers? Take a look at the site. There are many bluetooth speakers to choose from, in all colors and sizes.
Do you still have a big stereo like us, or have you already switched to a bluetooth speaker??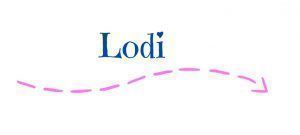 For this article I received a product to review/ Disclaimer