Meet the puzzle books from Denksport+ Winaction|closed
Many times I wrote on my blog that we are enthusiastic about puzzles. Both jigsaw puzzles and puzzle books. For children there are puzzle books nowadays.
Geared to age and interest. I gave away Denksport puzzle books for kids before. That's the case this time too, but now there are two for you in there too!
Puzzles together
After all, it's nice to see that you get things from your parents and give them back to your children as well. My father puzzles a lot. There were – and are- always cryptograms, Sudoku's and other puzzle books in the house. On vacation we always took these with us. In the beginning there was little choice, but even then, at some point, you saw the development and new books were added.
Denksport now comes back with new puzzle books. Not only for adults, but also for children. You have puzzle books for every age group.
So we already reviewed My Pixel Art and Playing with Color for kids between 6-12 years old.
Rebus Guessing with Denksport
This time I got lucky, because in addition to a puzzle book for the boys, I also got to receive a couple of books from Denksport. After all, there are new puzzle books for adults. The Rebus Guesses and Philippine vacation book, went my way. While a word letter, went to the boys. Philippine's I make more often and are also a favorite of mine.
The book Rebus Guessing is new. It is a very surprising and also difficult puzzle book. It immediately struck a chord with my son and with me. The boys watch BVQ (Best Friends Quiz) on NPO 3 every day and once a week here is 'rebus man'. My oldest son finds this one of the best parts of the program and always joins in to guess the rebus.
He immediately grabbed my Rebus Guess and together we're getting along nicely. The puzzles are very difficult, making it quite a challenge. There is a lot of variety in it, which makes it a lot of fun.
Philippine vacation book
I mentioned that Philippine puzzle books are my favorite. For the vacations I always buy a book and this vacation canker, so comes in handy for the upcoming vacations. I really like the variations in Philippine's and three stars is really the limit for me right now too.
Word puzzles for 8-10 year olds
But also the boys were not forgotten. They received My First Word Letter for 8-10 year olds. The youngest of eight, still found it very difficult, while the ten-year-old quickly puzzled into this as well.
In this puzzle book are different puzzles such as: picture puzzles, word puzzles and blokenleg puzzles. The boys told us that some are trickier than others, but all provide lots of challenge to children.

Win puzzle books
In partnership with Denksport, I get to give away a package of a Philippine, Rebus Rader and Woorletter (ages 8-10):
How to enter :
Let us know in a comment ( with valid email address) that you would like to win the puzzle book package.
I will announce the winner on April 12, 2018, the winner will be notified by email from me. ( Mandelly congratulations!)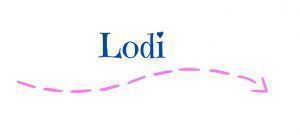 #For this win I received products to review/ Disclaimer