100% Sugar free can I do that?
For some time now I have been walking around with the idea to see if I can get our diet sugar free. I have looked into this a bit before and I noticed that it is not easy to avoid sugars. Since it has been added in most strange foods nowadays. Recently I received the book 100% sugar free from Carola van Bemmelen. Would I dare to take the step? Would I actually succeed in going through life without sugar??
Why would I want to eat/drink sugar free?
During my pregnancy I had quite a few symptoms. The last few months were very hard. During a conversation with my gynecologist, she pointed out that it might be an idea to cut out as many sugars as possible from my eating habits. This would benefit my health. At the time, I totally didn't see that but it has stuck in the back of my mind.Lately Several Studies Have come out Showing How Bad (Refined) Sugar is for your health. Since I am chronically ill, (read; Rheumatic) and also have some ailments, I am actual Curious What the Impact on My Health would be when I go 100% Sugar Free.
Where do i start?
I Started Reading A Bit And Asked Around Here and There. I found out pretty quickly that I had no idea where to start. I Couldn't See the Wood For The Trees and Didn't Know What To Buy In The Supermarket.Indeed, Buying Products Without Sugar is QUITE A THING, AS Manufacturers Do A Tremendous Amount of Effort To Disguise Sugar or Spice Things Up A Bit. Light Products of Contain Aspartame or Other Chemical Sweeters That Don't Make You Very Happy. Products That Say ' Less Sugar ' Still Contain Sugar. In Short, It Almost Made Me Cry and Almost Pushed the Idea Aside.
100% Sugar Free in 30 days
So Until I Received the Book 100% Sugar Free in 30 days from Carola van Bemmelen. The first thing I noticed is that it is a beautifully designed book. It is not a goat's wool book but it is really hip with illustrations and very cool images. I love it. In addition, the book is easy to read and full of tips. This book explains in detail the effect of sugar on your body. Then you can follow a 3 phase plan in which you are taught step by step how to cut sugars from your menu, what you can eat and drink and how to stay sugar free. The book ends with great recipes that are great for putting together your daily menu.
eye opener
I found it a huge eye opener to read this book. It gives a lot of tips and guidance and I could actually do a round of the supermarket just fine. So it's a start. I am far from being 100% sugar free but I have made a good step in the right direction.
100% Sugar Free books
More books have already been published in Carola van Bemmelen's series;
Also, a book for children is coming out in march. I am very curious about that. I will keep you informed.
Are you aware of the amount of sugar we take in?? What do you do with them?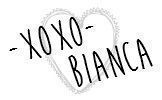 ♥ ♥ ♥ Fulltime Mama uses affiliate links. This means that if you click on one of the links, we may get a small commission on it. It costs you nothing extra, but it does give us something extra. With these proceeds we can maintain this website. Also, sometimes we get paid for an article or we get a product in exchange for a blog post. This still leaves our opinion unchanged and honest. For more information you can read the disclaimer. ♥ ♥ ♥